Lord El-Melloi II's Case Files {Rail Zeppelin} Grace note 05
Lord El-Melloi II's Case Files 05
ロード・エルメロイⅡ世の事件簿 -魔眼蒐集列車 Grace note- 05
SPOILER Summary/Synopsis
Waletta's death causes Adashino to once again target Wills. She agrees to allow Waver to continue for now. Waver enlists Kairi's help. Gray and Kairi search the library for books. As the two return, they are attacked by a Black Dog. Gray impresses Kairi by killing it easily with Add. Waver conjectures that the Black Dog is the culprit for the recent murders as it is an incarnation of thunder.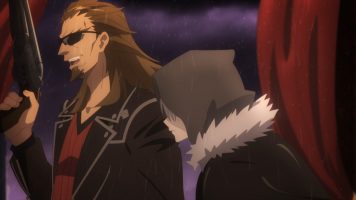 Kairi inquires about Gray's Mystic Code. Waver states it is King Arthur's spear, Rhongomyniad. Gray is a portrait of Arthur (Artoria). Kairi stops Waver, reminding him that Arthur was a male. Waver informs Kairi that Arthur was indeed a woman, and that he met her during the 4th Holy Grail War. Arthur's ties to fairies and such causes Waver to state that he can solve the case.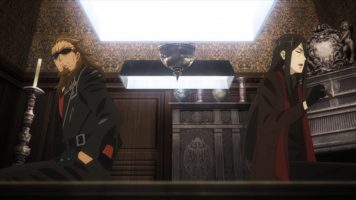 Waver has everyone come to a giant hall, where Waver, Wills, and Kairi cast a spell. The female fairy is summoned, thanks to Wills' Fairy Eyes and Reines' Mystic Eyes being activated. Waver states that Trevor is the ultimate culprit, and the Marburry Workshop they are in is the murder weapon. It was designed to summon Black Dogs, kill humans, and create artificial fairies. The female fairy killed Trevor to stop him.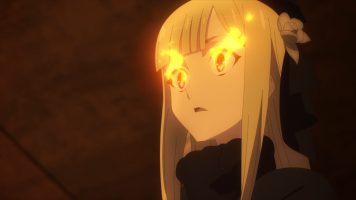 Black Dogs arrive en masse and attack. Adashino places a defensive barrier on the residence to protect Reines. Waver, Wills, Gray, and Kairi battles these fake fairies. The desperation of the battle causes Waver to allow Gray to activate Rhongomyniad. She kills the dogs, but not the gate from which they originate. Wills goes with the female fairy through the gate which closes it.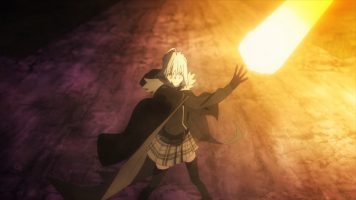 Afterward, Adashino gives Waver documents, proving Trevor had Wills created as part of the Workshop's design. Kairi asks Gray to watch over Waver as his attachment to the Holy Grail War (and thus the dead) can be a problem.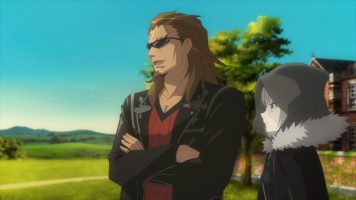 Thoughts/Review
I have to say, Lord El-Melloi II's Case Files 05 wrapped up a very interesting case. And we got some interesting information on Gray.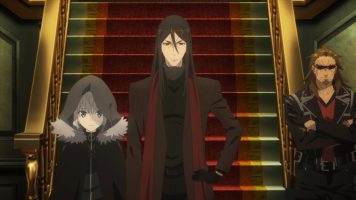 Gray and Artoria (Arthur/Altria)
For me, the most interesting element of Lord El-Melloi II's Case Files 05 is her connection to King Arthur. I don't know why Waver called Gray a portrait though (at least, that was the term used in the subtitles). I suppose the implication here is that Gray is a clone of Artoria. Nevertheless, this explains why Gray has the "Saber Face" that I noted in episode 2.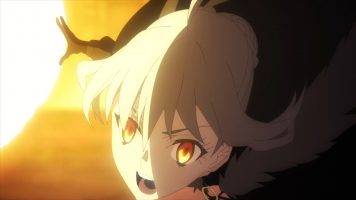 The big surprise was that Gray's Mystic Code, Add, is actually Artoria's sealed lance, Rhongomyniad. In Fate/Grand Order, Lancer Artoria uses Rhongomyniad, as does Lancer Alter. It is interesting that Rhongomyniad works in a similar fashion to the Nobel Phantasm Rhongomyniad.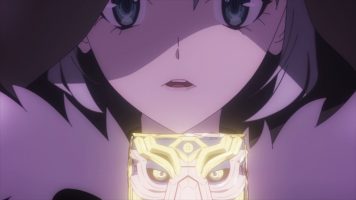 Evil Mages
Wills' father was an evil so-and-so. The fact that he was a necromancer wasn't the cause of said evil. After all, Kairi is a necromancer, and he's not being stupid evil.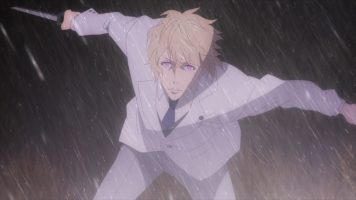 That said, it was jacked up that Wills' father had him created just to be an element of his Workshop for necromancy. To use one's children as a mere tool is evil in my opinion.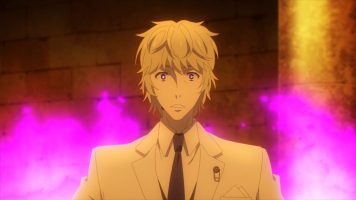 Still, it didn't seem like Wills begrudged his father. Further, he willingly went with the female fairy. So hopefully in fairyland, the two live happily ever after.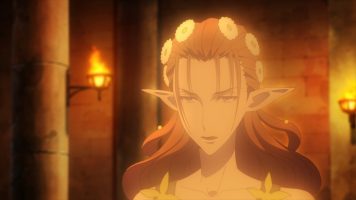 Final Thoughts and Conclusion
Time to wrap up my review of Lord El-Melloi II's Case Files 05 with some final thoughts.
It seems that my suspicions about Adashino  were wrong. She's still a jerk for her continuous efforts to take Wills in. I wonder if we'll see her again.
I really loved seeing Kairi (Fate/Apocrypha) in this episode. Hopefully, he returns in a future episode.
Speaking of Kairi, I found his words to Gray to be interesting. Waver's obsession with the Holy Grail War will seemingly cause issues before the series is over.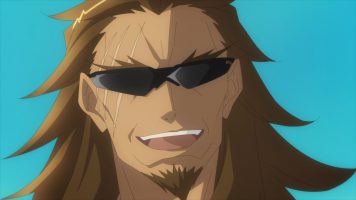 In the end, I found Lord El-Melloi II's Case Files 05 to be a very enjoyable episode. I hope the rest of this series continues to be as interesting.