Spy×Family 20
SPOILER Summary/Synopsis
House Master Henderson assigns Anya's class the task of visiting a parent's place of work, then writing a report. Anya initially asks Yor, who imagines taking Anya on an assassination job. After reading Yor's mind, Anya decides to ask Twilight, who agrees to Anya's request. At the hospital, Twilight's coworkers fawn over Anya. As Twilight speaks of his cover, psychiatrist job, Anya reads his mind as he thinks about his real, spy job.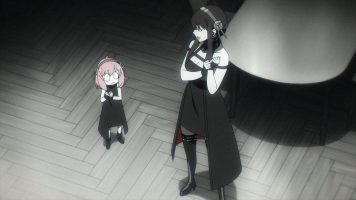 Twilight leaves Anya in his consulting room. Instead of playing with the toys and small sandbox, Anya finds Twilight's secret passage. She travels it until she ends up over a meeting room, where the doctors are discussing the paranormal. They hear Anya's noises and decide to take the paranormal seriously. Meanwhile, Anya returns to the consulting room to dump the toys in the sandbox.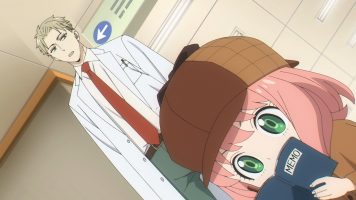 Twilight's psychology training tells him Anya is a troubled individual, so he offers to buy her the latest spy comic book that she likes. At school, Anya gives her report, mixing the spy stuff with the psychiatrist stuff, giving a massively false impression of Twilight that he has to resolve.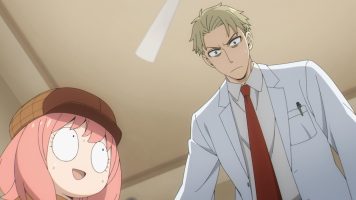 Sometime later, Anya has Yor write up a code and she creates code letters to give to people. She's excited to see who will crack the code and meet her on a walkway bridge. However, she oversleeps and only Franky cracks the code, imagining it to be from some beautiful lady.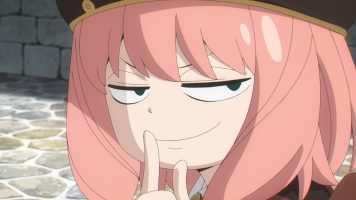 Thoughts/Review
More fun stuff happening with Spy×Family 20. Sadly due to work, I don't currently have access to my manga, so I don't know what chapters this story was taken from. The final story was the only one I didn't recognize.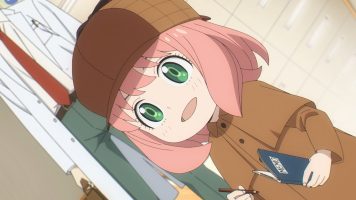 Detective Anya
I loved seeing Anya dressed up as a detective (kinda like Sherlock Holmes) in Spy×Family 20. Her visit to Loid's cover workplace was so much fun. In many ways, it reminded me of when my dad took me to his place of work. All these strange adults fawn over you, give you snacks and sodas, and it was just cooler than cool. 🥰 So seeing Anya in a similar situation made me smile a lot.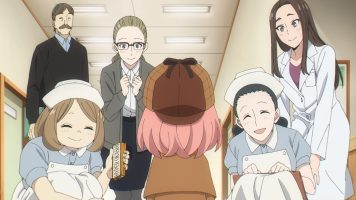 What I found interesting is that Anya actually asked good questions when it came to Twilight's cover job as Loid Forger. I thought that we might get pseudo spy-job questions, but we didn't. Instead, the spy angle was covered by Anya constantly reading Twilight's mind. Thus she was able to get the secret information and jot it down.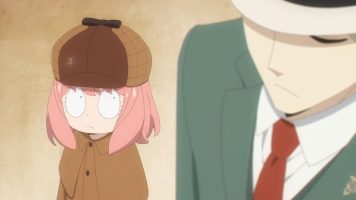 Of course Anya's discovery of the secret passage and her subsequent arrival above a meeting room was a lot of fun. Shame she didn't get to explore more, but there you are.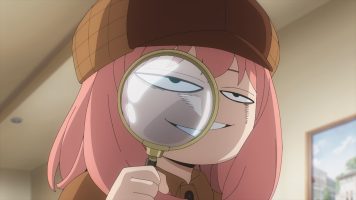 One thing this story made me think of more is how Twilight is able to even do his cover job. Clearly, he has some psychiatry training, otherwise he wouldn't be able to be around other hospital staff in that field. Further, he was able to make a diagnosis based on what Anya did with the little sandbox and the toys. That makes me wonder if he's always a psychiatrist when he's doing long missions.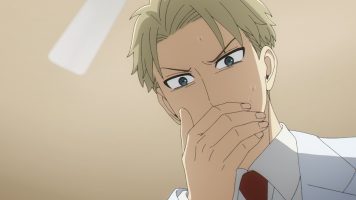 Final Thoughts and Conclusion
I'm super busy with work at the moment, so let me wrap up with some final thoughts.
Yor imagining taking Anya on an assassination job in Spy×Family 06 was funnier in the anime than the manga. Obviously, having stuff animated adds to the fun. I just loved seeing Anya in assassin's clothing.
Not sure if Anya's code story is from an omake chapter in the manga that I've not read. It was new to me. Poor Franky.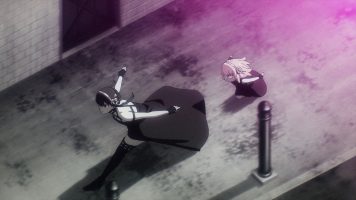 In the end, Spy×Family 20 was a lot of fun and quite entertaining.