Random Thoughts 03
Item 1: Slayers
As Slayers fans know, the release of the first series
from FUNimation will be July 17
(I've already pre-ordered). Toonzone had this bit of information from the recent Anime Central 2007 con:
During a Q&A session after the presentation, FUNimation representative Adam Sheehan confirmed that the Slayers Season One collection to be released July 17th will have "cleaned up" video and audio tracks, but will not include any re-dubbing due to the materials necessary for production no longer existing. Expect the next Slayers collection within 8 to 10 weeks after the Season One release.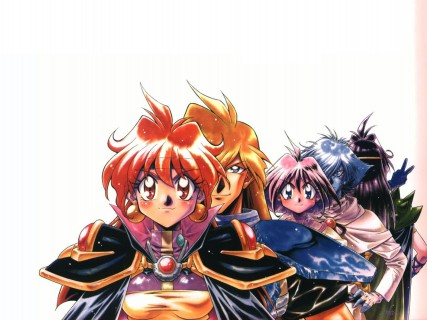 This started to concern me, not because I'm a dub fan, but because maybe FUNimation didn't get the original Japanese scripts and so wouldn't re-subtitle the series. FUNimation hasn't stated anything about the subtitles and FuniRepBlue seemed out of the loop. The Toonzone folks seem to think this has something to do with the audio tracks, meaning they were unable to obtain original audio tracks of the sound effects, music, and the like before voice actors are added to the mix. I hope that's the case and we still get new subtitles.
As to extras, other places are reporting that we won't be getting anything more that what CPM put out. I suppose that's to be expected considering the even cheaper price of the series set.
Item 2: GONZO Licenses
ADV licensed three GONZO titles and one GONZO-style (meaning GONZO played a role in the production) anime, one of which is Pumpkin Scissors (which I'm slowly still going through). This has shocked the conventional wisdom, which decreed that since FUNimation was licensing many GONZO titles, shows like Pumpkin Scissors will surely go to FUNimation. Well, it didn't.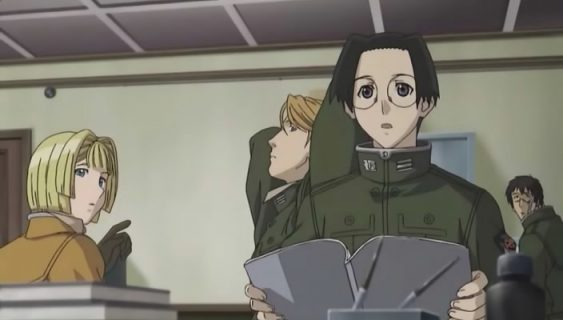 Let's face it — today, predicting who will license what is merely a guessing game and nothing more. Short of an R1 company pre-licensing the title and being part of the production, anyone can license anything. Just because you see "Bandai" or "Geneon" in the "this anime is brought to you by…" eye catch, doesn't mean they'll license it. Just because an R1 company has shown a pattern of titles they are licensing doesn't mean they'll keep licensing them. It all comes down to money. If a company wants a title and has the money, they'll get it.
Besides, with FUNimation scoring HUGE with One Piece, what do they need with titles like One Piece or NHK even? FUNimation will no doubt be tops again when the next Nielson ratings for anime companies comes out and ADV needed to secure something to help them secure a 2nd-place standing. I still say that ADV would help themselves a lot if they adopted FUNimation's subtitle policies, but what do I know?