Macross Delta 24
Macross Δ 24
マクロスΔ 24
SPOILER Summary/Synopsis: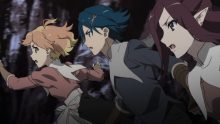 Mirage, Freyja, and Hayate are given a show trial, where King Heinz presides over it. After he asks a few questions, those running the trial convict and sentence the trio to death. Elsewhere, Berger shows Arad, Kaname, Makina, and Reina the VF-22 of Hayate's father, which is in working condition. They rescue Hayate, Mirage, and Freyja. The four Walküre members start a concert at the Protoculture ruins. However, thanks to Roid's influence of Mikumo as the artificial Star Singer, she counteracts them. Makina gets shot, but the group gets the portal open to allow them to be rescued, sans Mikumo.
Thoughts/Review:
So, the writer's whole purpose in putting the main characters on Windermere is so Mikumo can be captured and manipulated by Roid the almighty. 🙄  Oh yeah, and to sell some music CDs.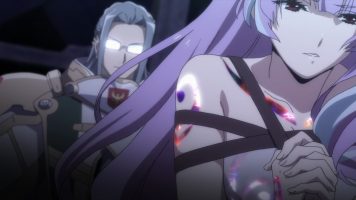 Cliche Trial and Rescue
I had hoped that since the little girly king insisted on showing up at the trial, we'd have a different outcome than what we got. Instead, we got the cliched villains spouting their crap. We got the cliched spouting from the heroes. And we got the cliched death sentence that allows for an easy rescue. Yeah, let's just walk the plank with the prisoners hands unbound.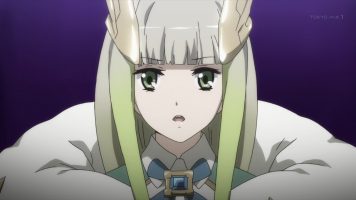 And speaking of that rescue, boy, it sure is fortunate that when King Gramia built his VF-22 shrine to Hayate's father, he made sure the VF-22 could be fully fueled, armed, and flight worthy. How delightful.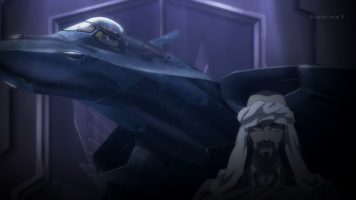 Then there is the rescue of Hayate, Freyja, and Mirage. One just to love that awesome timing whereby the execution of the trio happens to take place at a time and place where Arad and girls can save them. Not only that, but they can get back to their fighters with no problem and the status quo between the villains and the heroes returns.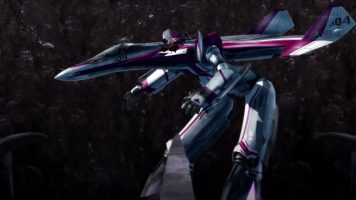 Paying for a Concert in a Battle Zone
I've long griped about the stupidity of having magical idol babes in a combat zone. However, that trend continues as the four members of Walküre set up shop and start a concert. Yes, I know they needed to open the portal, but I still cringe at these moments.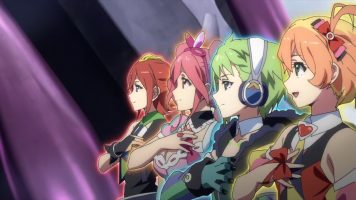 The difference this time is that Makina got shot. I hate to say it, but I was actually glad to see this happen. This is a token gesture on the part of the anime production team, but in reality, the whole group should be dead. I had thought that the anime might let Makina die, which would have been surprising. However, it appears she's going to live, which I'm fine with.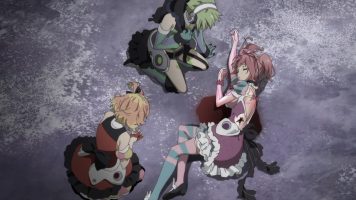 Mikumo and Him-Roid
You know, whenever I see Roid and his glasses collection, I can't help but wonder if this bozo has some bukake fetish. It has gotten to the point to where I think that whenever I see him wearing glasses. 😐  Yeah, I know that's disgusting, but Roid is a disgusting dude. I really can't stand the guy.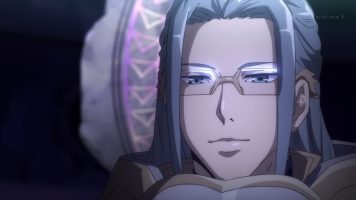 As for Mikumo, unless I misunderstood things, she's an artificial Protoculture person. I still have no clue what this bloody Star Singer is supposed to be or what this entity is supposed to do. If I had to guess, Roid will control Mikumo a bit longer. She'll eventually break free, possibly with help from her friends, then "swallow" Roid. But frankly, whether that happens or not, I really couldn't care less.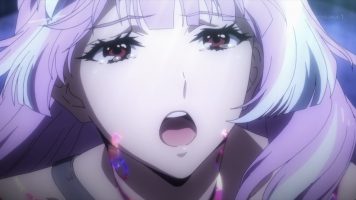 Final Thoughts and Conclusion
I know there are two episodes left, but by now, we should have some kind of information to understand what's going on and why. Lady M springs to mind. Instead, because the writers have to focus on selling music CDs, in order to answer everything, the writers are going to have to do some massive info dumps. Of course, I'm assuming we are going to get a lot of information. There may have been a decision to leave some things up in the air for a sequel.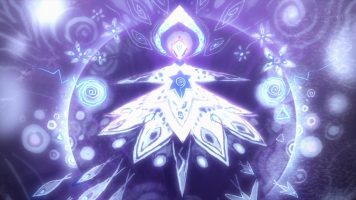 In the end, Macross Delta 24 reveals that the only reason for having the heroes go to Windermere was to let Mikumo be captured by the enemy. I think we all know where this is going next.