No Azur Lane Anime This Week–Should I Play The Game?
Hey gang! I have to say, the Azur Lane anime series has really impressed me so far. Granted, I went in with very low expectations. However, the story has been quite interesting so far. I'm liking the parallels to World War II ships in terms of the ship-girls and their attitudes.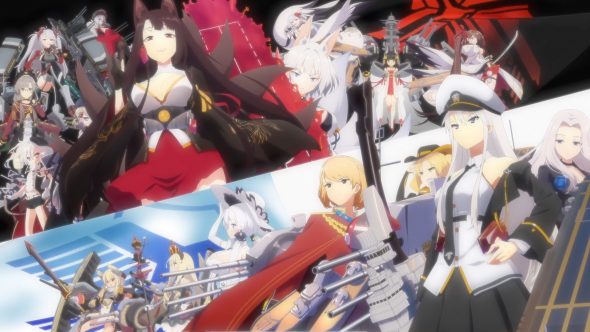 Further to this, when I went to watch the movie Midway the other day, I had to laugh to myself 'cause I knew so many of the Japanese ships (Akagi, Kaga, etc.) thanks to Azur Lane. And that to say nothing about Enterprise, the leading ship in the movie, or any other American ship depicted in the film.
And finally, there have been some interesting character arcs in Azur Lane. Enterprise is getting the main arc, which is understandable since the ship was a major part of the Pacific battles in World War II. But other ships are getting character work too, which was unexpected, but delightful.
Because the anime has been so enjoyable, I've been pondering giving the mobile game a spin. As some of you know, I've been playing Fate/Grand Order and streaming it on either YouTube (insert plead for subscribers here 😉) or on Twitch (insert plead for followers here 😉). So I was thinking that maybe I'd give the Azur Lane game a look-see and stream that.
As such, for those of you who play Azur Lane, let me know in the comments if I should stream the game or not. I'm kinda leaning toward streaming the game, at least once, just to see and show how it is. I probably wouldn't start the game until after the anime ends though.